UDomain x Fortinet Corporate Cyber Security Conference 2018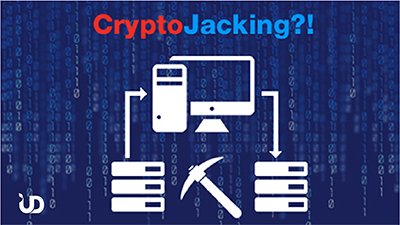 When Cryptocurrencies became the hottest topic in investment,
Cryptojacking
came along. According to the press, over 4,200 websites have already become the target of Cryptojacking. Among them are hit sites like YouTube, Los Angeles Times, etc. So how does Cryptojacking work? What impacts it brings to corporations? Is it really that scary?
UDomain and Fortinet, the renowned network security appliances provider, jointly present "Corporate Cyber Security Conference 2018". Come look inside "Cryptojacking" through real cases sharing, latest security appliances and managed security services planning.
---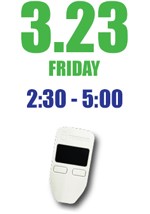 UDomain x Fortinet Corporate Cyber Security Conference 2018
Date: 23 Mar 2018
Time: 2:30pm-5:00pm
Venue: TST, Kowloon (exact venue will be updated to the successful registrants separately)
Speakers: Lawrence Tsui (Strategic Solution Manager, Fortinet)
Olivia Lam (Business Development Manager, UDomain)
Language: Cantonese
Target Audience: Corporations which are interested in Cryptocurrencies & Blockchain OR the trend of Cyber Security
Capacity: 50 pax, first come first served
* Attendants will have a chance to win a Hardware Wallet
---
Prelude:
Why Cryptojacking matters to corporations?
Common types of Cryptojacking
Real cases sharing
Cloud Firewall and Cyber Security Management
Why do you need a Managed Security Service Partner?
Fill in the form below or call us at (852) 2554 7545 for registration. We will contact you to confirm the details.
---
【100 Days Count down】 Save your "Not Secure" websites from Google
Starting in July 2018, your websites may be labelled "Not Secure" in Google.
Since 2017, Google has been promoting website upgrades from HTTP to HTTPS. The initial action was labelling HTTP pages containing password and credit card input fields as "Not Secure" in the URL bar to warn the users. Chrome 68 released in July took another step forward by directly marking all websites without SSL certificates as "Not Secure", accompanied by a pop up window warning users not to disclose his personal information.
In other words, if your websites have not yet installed with SSL certificates,
pages will be marked "Not Secure" then
. This certainly would adversely
affect the company image
and may
induce to loss on customer personal information and business
.
Way Out:
Install SSL certificates! Upgrade your HTTP sites to HTTPS and increase the security level. It not only improves Google organic search ranking of your company, but also grants your company a Green Lock plus showing the whole company name in the address bar.
Learn more from UDomain,
charges from only $500/year up
. Grab the last chance, dial (852) 2554 7545 or complete the below form to apply SSL certificates.