【Stock-Out!!】The 2 Hardware Wallets all sold in ONE Day Now order your own before it's too late
Cryptocurrencies hardware wallet is
HOT
!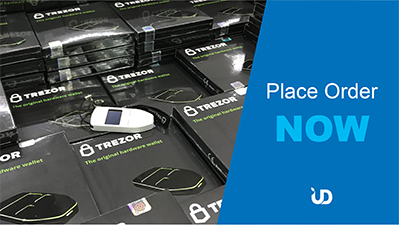 The 2 models, Trezor and Ledger Nano S, UDomain hit the shelves in early Jan are
ALL SOLD OUT
in just 1 day! We have already re-ordered for those who are unable to get one. Now that some of the orders have arrived, we would contact customers in the waiting list shortly.
If you see how important security of cryptocurrency assets is; if you prefer someone to help on the ordering and procurement process; if you would like to get a Hardware Wallet sooner; please call (852) 2554 7545 or click
here
to BUY NOW!
The earlier you place your order, the earlier your wallet will arrive!
---
2017 in Review – Cybersecurity
There were quite a few cybersecurity incidents that shocked the world last year! Here are some snapshots of those with the biggest impact. The next step? You need to get better geared up to combat these cybercrimes!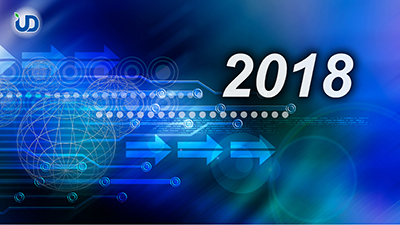 Ransomware continued to threaten the world
Ransomware attacks kept evolving at high speed! Last year, Wannacry, Petya and Bad Rabbit took the lead and swept through over 150 countries. Victims are not only large corps but also government departments, education institutions and hospitals. With the scale of its profitability, cybersecurity experts foresee that ransomware attacks will further thrive, say from currently 1 case every 40 seconds to 1 case every 14 second in 2019.
Personal Data Breach
Last October, Yahoo admitted that their system was being hacked in 2013. All accounts (roughly around 3 billion at that time) were affected. Uber was found that in 2016, personal information of 57 million passengers and drivers were stolen; the incident had been covered after ransom was paid. In Hong Kong, the data base of 3 travel agencies were hacked and data breach was at the brink. These all gave hints to us that we should take a closer look into possible vulnerabilities in our network.
3 Threats from Cryptocurrencies
Coincheck, the biggest Bitcoin exchange in Japan, was attacked by hackers in Jan. They stole $530 million worth of the virtual currency NEM (equivalent to HK$4.1 billion). This is the largest scale heist of cryptocurrencies up to now. With the increasing acceptance on cryptocurrencies, related cyberattack such as "ransom", "theft" and "unauthorized mining" will become new threats to cybersecurity.
Only
frequent backup
,
regular network checkup
and
seeking advice from your Managed Security Service Partner
could help combat these ferocious cyberattack. UDomain will continue to fight at the frontline, protecting valuable assets of our clients and providing one-stop comprehensive cybersecurity services.