【Don't Miss the Chance】Utilize $150K Fund to Expand Overseas Market
Are you planning to expand the overseas customer base and enter into the international market? Go maximize your resources and strengthen your edge on the Internet!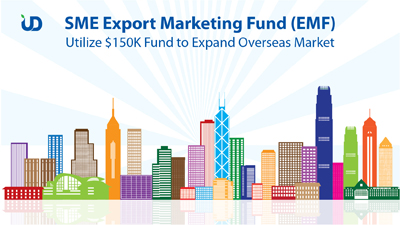 Small and medium enterprises (SMEs) can now can utilize the government's
SME Export Marketing Fund (EMF)
1
for Google overseas keyword search and online advertisements in an effort to enhance market penetration worldwide. With leverage on the fund, your potential overseas customers will be able to search you on Google a lot easier. This of course creates an edge over your competitors!
UDomain is an authorized Google Partner and has successfully assisted SMEs
2
to apply the fund. Our Search Engine Marketing services include:
New account establishment
Keyword suggestions by experts
Advertising content writing
Campaign management
Analysis & reporting
Experts' advices & campaign optimization
Keep abreast of the SME Export Marketing Fund by calling us at (852) 2554 7545 or completing below form. Moreover, you can use the Live Chat function in
UDomain website
to contact us anytime, anywhere.
Each enterprise may receive EMF grants up to a cumulative limit of $200,000. EMF would grant up to a limit of $150,000 for a single-promotion activity. The last $50,000 of grants must be used for the enterprise's participation in export promotion activities which are not funded by the first $150,000. The eligible SMEs may get a grant half of the approved advertising expenses.

Eligible SMEs are registered in HK under the Business Registration Ordinance. They should employ <100 staffs for manufacturing enterprises or <50 staffs for non-manufacturing enterprises.
​
---
【DDoS Protection】Holistic Cybersecurity solution for your website to ensure smooth and flawless operations
If you want to start an e-business in China, please make sure you get the preparation of DDoS protection as the popularity of IoT devices makes China websites are increasingly vulnerable to DDoS attacks.
Service providers focus on good protection service while the best one aims to provide more, such as: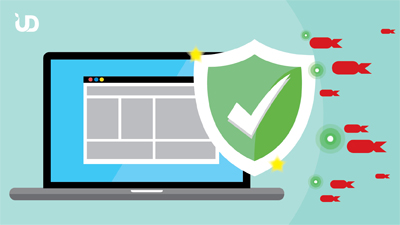 Real Time Response: No one knows when the attack comes. What we can do is keep an eye on it and take action before the website operation is being affected.
Quality Network: Typically, DDoS attackers generate large volumes of packets or requests ultimately overwhelming the target system. If the service provider owns its Scrubbing Center, it can divide the illegal requests and send the valid ones back to the website.
Reporting: A detail report with professional suggestions can let you learn from mistakes and find out the vulnerabilities need to be fixed.
Incorporated with the China Telecom, UDomain invested the
scrubbing center located at Asia
to combat attacks on traffic. With its next-generation carrying network
CN2
enterprise-class routing to China, which operates with latency as low as 12ms, it offers full protection and performance-optimized network to China end users. Plus the 24x7 technical support and professional report, we can guarantee the smooth and flawless operations of your website.
If you want to make the best preparation before DDoS attacks or get more tips of network security, call us at (852)
2554 7545
or complete below form. Besides, our Live Chat function is launched, come and have a try in
UDomain website
.