【Tapping into China】The 5 preparations you must have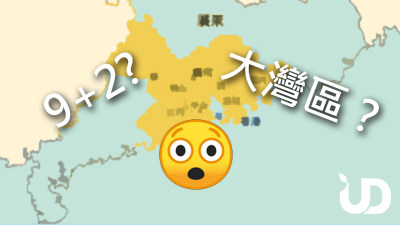 Great Bay Area", "9+2", all these keywords make China market the synonym for chance. However, it is not easy for a newbie to get into this mystical place. Prepare yourself! Take a look at the 5 points below:
1. Mental Preparation:
Although the interaction between Hong Kong and China is increasing in recent years, the difference in culture and lifestyle still exist. Prepare your mind since the first step to tap into China market.
2. Get familiar with the market
: It's important for you to know who your potential competitors are and what they are planning. Different regulations about trademark, tax and subsidy cannot be neglected, too. One can also seek help from institutions, like Trade and Industry Department, Hong Kong Productivity Council, Hong Kong Trade Development Council as they are providing useful information and support to enterprise aiming to explore China market.
3. Promotion plan:
Discount, "Red Pocket", all these are basic marketing strategy in China that you should aware. "Big V" and KOL marketing are also effective.
4. A perfect website:
Among all the Internet users in China, 98% of them accessing internet using mobile. In order to reach this segment, what you need is not only a responsive website or mobile app but also an uninterrupted experience and security infrastructure.
5. Companion:
A reliable Managed Security Service Partner can ease the burdens about Internet for you so that you can concentrate on your business.
With solid experience in operating in the region and in the unique China market, UDomain understand the game like the back of our hands and we are ready to be your guide throughout this journey. Moreover, we are going to join the Cloud Expo Asia 2019 in May and share our ideas about the China Market with all the attendees. For more details, please call us at (852) 2554 7545 or fill in the form below.
---
【Ethical Hacker】The Serious Challenge of Data Breaches in China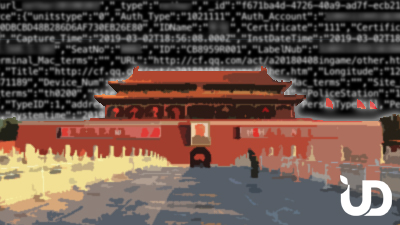 China has the world's strictest Internet censorship. But yet, there is serious problem of cybersecurity. A ethical hacker from the Netherlands, Victor Gevers, recently published a series of evidence online, indicating that there are many unencrypted databases in China. Some of which might be involved the state's surveillance.
Messaging records database:
It contains private chat records and personal information from 6 different social media in China. It also shows that the records were sent to local police stations. It may be related to the surveillance system in Internet cafes.
Xinjiang surveillance:
A database containing personal information, such as ID number, birthday and GPS data, of 2 million Uygur minority was leaked from a facial recognition company in Shenzhen.
Female Information:
A database with the phone number, address, and marital status of more than 1.8 million Chinese females was leaked. There is also a record of whether they are "breed ready."
Protecting your data is the first mission when entering the Chinese market. Apart from cyber-threats, many more people encounter problems like slow connection and complicated compliance. UDomain has always strived to be your "super connector" to eliminate any problem of entering China.
In May, we will participate in our biggest annual event - the Cloud Expo Asia 2019. We will present our ever-evolving China Solution to everyone. Please come and find us! For more details, please call us at (852) 2554 7545 or fill in the form below.