【DNS Flag Day】UDomain has prepared you for the future of EDNS
To you, DNS Flag day might be just an unfamiliar technical term. But in fact, it is the day that can "break" the internet.
DNS Flag day is a global initiative to promote EDNS. DNS service providers, like Cloudflare, Google and IBM would participate and cease implementing DNS resolver workarounds to accommodate DNS authoritative systems that don't follow the Extensions to DNS (EDNS) protocol. Main reason for this update is to ensure further sustainability and deploy new functionality for the DNS standards established two decades ago.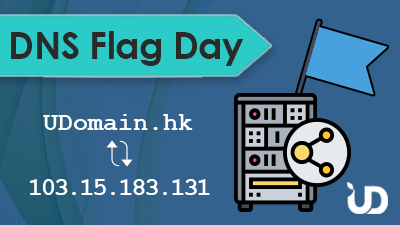 These major networking players will no longer support DNS servers failed to comply with the EDNS standard. Thus, domains served by DNS servers that are not compliant with the standard will not function reliably when queried by resolvers that have been updated to the post-Flag Day version, and may become unavailable via those updated resolvers.
As you Managed Security Service Provider, UDomain have well long before prepared for every new modification. We made sure that all domains under our DNS server will not be affected by this update.
For more details of DNS Flag Day, you are always welcome to contact us at (852)
2554 7545
or fill-in the below form.
---
【Three Little Pigs】Do you want a house made of straw, sticks or bricks?
It's the Year of the Pig and we must tell the story of the Three Little Pigs. Do you know that there is a sequel? After growing up, the 3 pigs created 3 companies. This time they have to beware of the wolves online - hackers. This wolf is not visible but truly existing.
The first pig says "my company is just a small one and I don't think any hacker would be interested in it." So he does nothing for cyberthreats and he uses his birthday as the password. The second pig installs free anti-virus and free SSL certificate. "Well, that should be enough. There is no need to spend much money."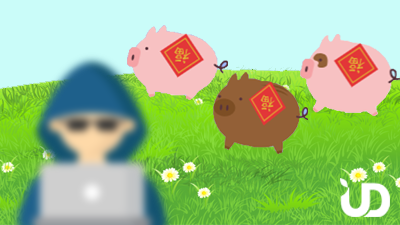 Soon, a hacker group from the third world hijack their companies' computer system and asked for ransom in bitcoin for thousands of dollars. Financial information are stolen. All these caused damages to their finance and reputation. Plus, they can't even track down the hackers.
Only the third little pig, who uses secured public cloud provider, updates its firewall frequently, performs penetration test regularly, and has a growing business and good reputation for the absence of any incidence. Those who calculated and prepared for the risk will be successful in the long run.
UDomain's one-stop managed security service will safeguard you in the cyberworld. Let's be a safe little pig in the Year of the Pig!
Penetration Test:
simulate cyberattack to identify and remedy vulnerabilities.
WAF Service
: Install, manage, update and monitor firewall for you 24/7
DDoS Protection:
Mitigate attacks and keep your service up and running
SSL Certificate:
Encrypt communication between users and server