【Kung Hei Fat Choi 】Accelerate your website to grab business opportunity during
Chinese New Year is coming!
CNY is one of the most important festival in China. People travelling around the country to return home creates the "Spring Festival travel rush." In fact, the DDoS-like traffic to your website need to be handled wisely, too.
UDomain's CDN can help. By caching website contents in different node, your mainlander customers could enjoy a speedy and stable browsing experience. With UDomain's help, you can enter the enormous China market more easily.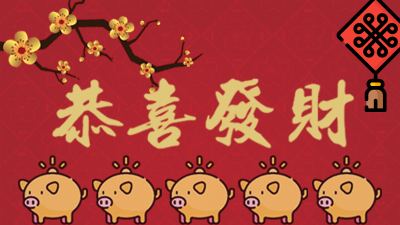 A good beginning is a job half done! Apply CDN monthly plan on or before Feb 19 to get one month free service*, fill in the form below or call us at (852) 2554 7545 to catch the chance.
* Minimum 6-month contract. Terms & Condition applies.

---
【Shutdown x Security】Trump's wall makes the US vulnerable to cyberattacks?
As of 17 Jan, the two major parties in the US still don't have any consensus on the border wall and President Trump refuses to sign budget bills. The Federal Government is thus in a shutdown, which is already the longest one in US history. Apart from suspension of all non-emergency services, cybersecurity is also under threat.
Many US Government websites use TLS certification (advanced version of SSL certification) to turn the website to a HTTPS one and encrypt communication. But after the shutdown, there is no money or manpower to renew the certifications. The TLS of more than 80 websites have expired.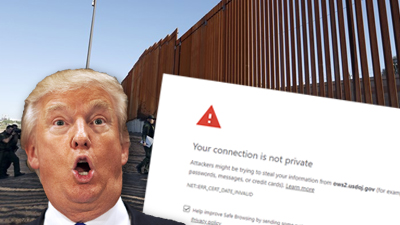 After expiry, the website is marked "Not Secure." Any communication is then vulnerable to hacking. It is extremely risky to transfer any passwords, credit card or other personal information. Some US Government websites are secured enough to use HSTS(HTTP Strict Transport Security) which only allows HTTPS connection. As the certifications have expired, these website are now inaccessible. (For example: this DOJ website
https://ows2.usdoj.gov
)
UDomain has been providing one-stop SSL Certification Service. From purchasing to installing, there will be UDomain specialists by your side. SSL Certifications also need to be renewed so please be reminded to check regularly. Call us to (852) 2554 7545 or complete the below form to apply for SSL Certification!