【Limited-time Offer】Free SSL-Cert for purchasing CDN Service!
When Santa Claus brings gifts to well-behaved children every year, he has to depart from the North Pole. The journey takes a long time and efficiency is low. But if there is a Santa in every city, children can directly get their gifts from the nearest Santa. The workload of Santa on Christmas Eve can also be reduced.
The same principle applies to CDN. By caching website content in different nodes around the world, users can directly retrieve data from these nodes instead of the server halfway across the globe. Thus, the website is accelerated.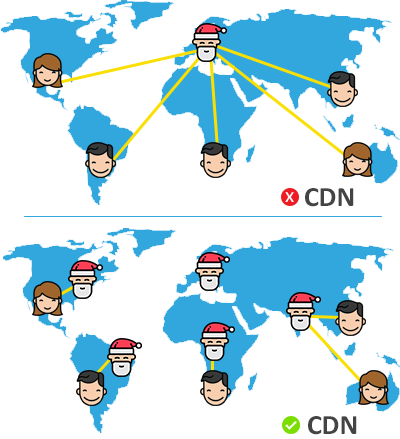 Connection speed and cybersecurity is two basic requirement for any website. Long latency would drive users away and a "Not Secure" label on your website would damage your reputation and business opportunity.
As your partner in the cyberworld, UDomain would like to present an offer. Purchasing CDN service before 15 Jan 2019, we would give you a SSL-Certificate for free. You can upgrade your site to a HTTPS one and any communication between users and the site will be encrypted.
Let connection speed and cybersecurity drive your revenue! Call us at (852)2554 7545 or fill in the below form to get yours right now!
*The offer applies to "Single SSL." If you are interested in applying for other types of SSL-Cert, please contact our customer service agents for discount.
---
【Cyber Security】Retrospect and Prospect
In this year, a larger numbers of cyber security incidents broke out and lots of users were affected. Below is a summary of the major incidents reported in 2018. Let's hope that we can learn from the mistakes and work out a better plan.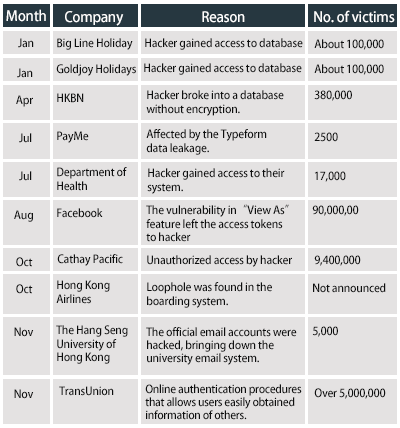 System hacking and system vulnerability are the major cause of security incidents. If you do not want to be the next victim, UDomain Penetration Test can help to find out and fix all the system flaws in advance, preventing them from potential cyber-attacks.
If you want to have a great start in 2019 and ease your mind, please complete the form below or call our experts at
(852) 2554 7545
!