【UD20】Rooted in Hong Kong for 20 years, UDomain will keep growing with your business
UDomain is 20 years old!
In past 20 years, we overcame many challenges and hard times and witnessed the development of Internet technology in Hong Kong. It is about time we have a review.
1998:
UDomain was founded as the first generation of hosting company in Hong Kong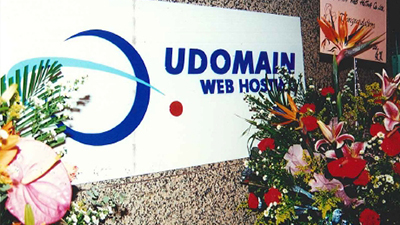 1999:
Appointed by Tucows as its agent in the regions of Greater China region and was also the only registrar for Chinese domain in Hong Kong at that time
2005:
Owned our first dedicated data center and hosting storage was increased to 1GB
2010:
Acquired Web Host Ltd and New Sky Internet Ltd to become the largest web hosting company in Hong Kong and became the first company to have 2Gb dedicated bandwidth directly connected to HKIX
2016:
Dedicated bandwidth to HKIX was increased to 40Gb. To celebrate our 18th anniversary, UDomain invited our client to take a helicopter to see real "cloud" in the sky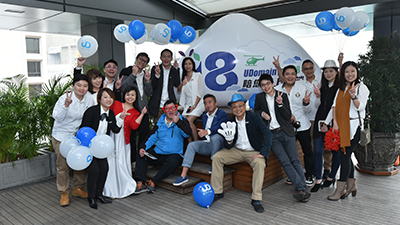 2018:
Local bandwidth to HKIX is now over 100Gb. Founded for 20 years, UDomain has transformed into to a Managed Security Service Partner to provide comprehensive Internet services. We continuously support local brands and charity organizations through discount and sponsorship. In solidarity with Hong Kong productions, we even invested in a local movie - "Napping Kid."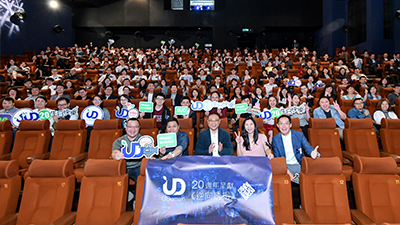 It is always the support of our clients and friends who helped us to stand in Hong Kong for 20 years. UDomain promised that we will strive to be your guardian in the cyber world.
---
【Authenticity】Let Penetration Test go deeper for you
There have been multiple data breaches and hacker intrusions in Hong Kong recently, causing sensitive information of millions of clients to be leaked. Anyone could be the next victim. That's why you need penetration test to protect your data.
However, many self-proclaimed penetration test services in the market is not genuine and are often confused with "vulnerability scanning," which do not include in-depth manual assessment.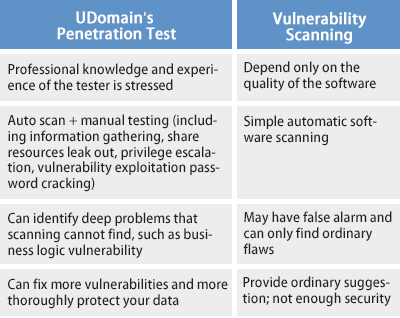 UDomain's Penetration Test Features
Genuine:
Provide manual testing that requires high degree of technical expertise
Professional:
CEH, OSCE and OSCP certification holder
Experienced:
Performed testings for multiple banks, colleges and social services institutions
Comprehensive:
Provide testing on website, network infrastructure and mobile apps
Supportive:
24x7 manned technical support
Cybersecurity is an endless war and you need to be prepared. Dial (852) 2554 7545 or fill in the below form to contact our security team!