【GDPR Effects】 Even Facebook & Google are facing charges, how would you cope with it?
Since May, many of you may have received notification from different corporations about amendments on their Personal Data Collection Policy. The reason behind is the new General Data Protection Regulation (GDPR) of EU came into force on 25 May 2018.
After the regulation came effective, Facebook, Instagram, WhatsApp & Google got sued by a non-profit privacy organization. People charged that the way these companies request users' compulsory consent on their Privacy Policy is obviously in breach of GDPR. Should such charge be convicted, the companies will be liable to a fine up to HK$300 million! Do you know that YOUR company may also be exposed to these charges? The purpose of GDPR is to limit the rights of corporations to collect personal data via internet as well as to allow general public to have more control over their personal information (including what data to be used and way of usage). Although this regulation only applies to EU countries, it will be applicable to your company if there are EU citizens in your customer base, staffs or suppliers.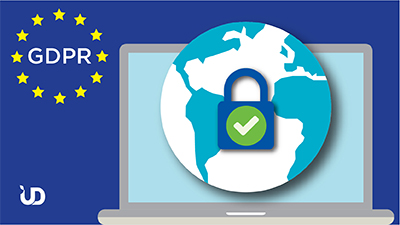 To stay clean under GDPR, please remember the 3 points below:
Conduct Vulnerability Test & Penetration Test to assess loopholes and risks
Appoint designated Data Protection Officer (DPO)
Continuous monitoring on system loopholes and formulate reporting scheme in case of data leakage
UDomain always care about your need!
We have already prepared an array of solutions which best assist you to handle the new requirement of GDPR.
Please call (852) 2554 7545 or fill in the form below to learn more about GDPR or request for free consultation.
---
【All-round Protection】 UDomain Firewall Management service gives you Peace of Mind
Internet technology is growing rapidly but it comes along with a dozen of security issues. All sorts of cyberattacks are evolving too fast for the general public and SME to combat in terms of both capital investment and technology skill sets required. Maybe it is time for you to consider appointing a reliable Managed Security Service Partner to shield you against these cyberattacks and leave you hassle-free and focus on your business!!
UDomain Security Experts will keep the first gate for you with our Firewall managed services.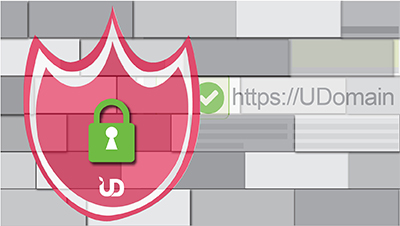 Benefits include:
One-stop Management:
dedicated specialists will guide you along the setup process and cater to your requirements
24x7 Manned Monitoring & Support:
guarantee around-the-clock smooth operation
Cost Saving:
Save cost and resources on IT management
Strengthen Brand Image:
build positive image by showing determination and cares on cybersecurity
Non-stop Technical Support:
Our technical support team is always ready to help you to overcome any challenges
Are you looking for outsourced providers of Internet Solutions? Call UDomain at (852) 2554 7545 or fill in the form below for more information.