【Pioneer in Market】 UDomain officially accepts Payment by Bitcoin
"Change is the law of life. And those who look only to the past or present are certain to miss the future."
The creation of cryptocurrencies marked a new milestone in FinTech development. We believe, the best way to keep up with the ever changing market is to participate in it!
In order to support the development of FinTech in Hong Kong, UDomain proudly announced that payment by Bitcoin is accepted from January 2018. Moreover, using Bitcoin to settle your bills would enjoy 10% off.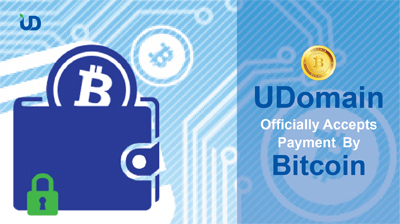 With increasing popularity and acceptability of cryptocurrencies in our daily life, it has already become a key sort of assets. How to safely keep it becomes vital. UDomain would do everything for our clients to protect their assets on internet. We proudly announces that "Trezor" and "Ledger Nano S" are selected as our official Cryptocurrency Hardware Wallet. Both of them are the leading brands in the market being sold at reasonable price. We hope this could save your time and cost in searching & ordering procurement, thus, have your asset kept safe as early as possible.

For more information on payment by Bitcoin or the 2 cryptocurrency hardware wallets, please feel free to contact (852) 2554 7545 or complete below form. Moreover, you can use the Live Chat function in UDomain website to contact us anytime, anywhere.


---
【Be Prepared】 Cyberattacks are rampant, how to stay away from them?
Since 2018, there are already 2 local enterprises reported blackmail and their computer system being hacked. Large amount of customer personal information and confidential data is under impact. Regarding to Hong Kong Security Watch Report issued by Hong Kong Computer Emergency Response Team Coordination Centre (HKCERT), total number of cybercrime is 1,694 in 2013; but it is already 4,481 as of Q3 2017. The figure is accelerating in a terrifying speed!
To tackle cyberattacks, you need to take precautions before the hacker find you. Seek advices from Managed Security Service partners, proceed the vulnerability testing or assessment in order to find out the loopholes.
UDomain provides the Penetration Test Service which can identify the misconfigurations and vulnerabilities of the web application, servers and other Internet servers that could be manipulated. You can ease your mind and focus on building your business.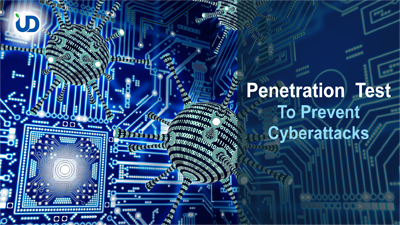 Penetration Test include
:
Website vulnerabilities and System scanning:
Help you to manage vulnerabilities intelligently, meet security and auditing standard.
UAT:
UAT before system launching. Avoid unexpected disaster and the cost of downtime.
Report / analytics
: Provide comprehensive report with in-depth analysis and recommendations.
Retest after remediation
:
Ensure all setting are perfect, preserve corporate image and customer loyalty.
Don't be the next victim, let our Internet Security experts help! For more information, please feel free to contact (852) 2554 7545 or complete below form. Moreover, you can use the Live Chat function in
UDomain website
to contact us anytime, anywhere.